(A) Zoning Control System
(B) Ductless Work
(C) Space Pak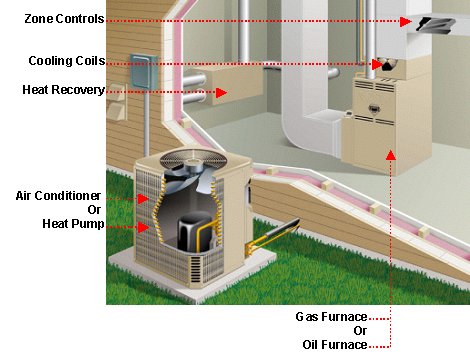 ---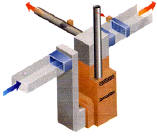 (A) ZONE CONTROL SYSTEM
can eliminate "hot Spots" and save energy by dividing your home into two to four separate areas with common heating and cooling requirements. Each "Zone" is controlled by its own thermostat and may be heated or cooled independently of the other zones. You simply set the thermostat in each zone(manual or programmable, depending on your requirements) and the system takes care of the rest. Dampers mounted inside the duct work direct heated or cooled air to where it's needed. So you can save as much as 30% on your energy bills and always be comfortable anywhere in the house.
---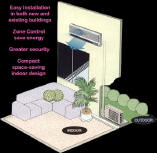 (B) DUCTLESS SYSTEM
is a compact space saving indoor design minimum space requirements and decorator designs make indoor units adaptable to most room configurations.
---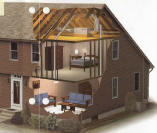 (C) SPACE PAK:
is hassle -free installation, means no major remodeling. Spacepak makes it possible to install central cooling in any home regardless of structure design, age size or type of construction. Spacepak is an air distribution system which uses a principle known as aspiration as the air stream enters the room.